Whether you are buying, selling, or renting a property, we utilize the latest information technologies, market research, and business strategies to exceed all of your expectations.
From residential, vacation and secondary homes to investment and commercial real estate, with our knowledge and experience we will help you find a real estate solution that is right for your needs. Whether this is your first home or your dream home, an investment property or a vacation property, we appreciate that you have entrusted us to handle everything properly... and we will.
One of the greatest pleasures we've received through working in this business are the great people we've come to know and work with. Our past clients rave about their experiences, and refer their friends, family, colleagues, and associates when a real estate need arises; you can read what some of them have said below ...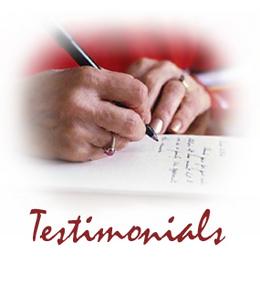 ---
S & B McMeekan
Why Mess With Perfection?

"Why mess with Perfection?" Sherrilee could not have done a better job! Caring and Commitment are the two words that come to mind when trying to describe our experience. We truly felt as though we were being welcomed into a family. There was never a time where we felt we weren't getting exactly what we expected and more. Sherrilee always dealt with us honestly and communication was excellent. At no point did we ever feel misunderstood or overpowered. All of our requests and goals were either met or dealt with professionally and we were always able to get the information or answers we were looking for. The combination of Sherrilee and her partner is amazing "Good Cop, Bad Cop" duo I have ever seen. One looking high and one looking low, not just for reason to love the property, but reasons to move on to the next as well. As excited as we are to be in our beautiful new home, we can't wait for the opportunity to work with Sherrilee again!!!! Any time we hear of someone in need of a realtor we are more than eager to suggest that they use this amazing team.
~ S & B McMeekan

---
J & K Mangum
Outstanding Service! A 10 +!

You were awesome Sherri! Thanks so much for all your help and always being available to answer our questions and guide us along the way. You really did it all! Your service was Outstanding, a A10+ !!! We will definitly refer any and all our friends looking for a home or needing to sell to you for sure!.
~ J & K Mangum

---
Agredano family
Your source for Acheiving Short Sale Success,
Avoiding Pitfalls & Overcoming Hurdles
. . . we needed to sale our home and a Short Sale was our only option. Sherrilee explained the process and kept us informed of the different steps needed to try to accomplish this daunting task, made so due to the economy. We have sold and bought homes in the past, but were not aware of the difference in work and time frame that a short sale requires. I can't tell you enough how well informed we were during the process. I can honestly say that if you were to put a list of "Achieving Short Sale Success, Avoiding Pitfalls and Overcoming Hurdles", Sherrilee should be your source. She has the expertise and patience, while she provided us with the information needed. We are extremely grateful to Sherrilee and she has earned a client for life in addition to anyone we know who may have the need for an excellent Real Estate agent.
~ Agredano family
---
Irwin Family
From start to finish and beyond, a GREAT JOB!

Sherrilee and her team were professional right from the beginning with our 1st meeting and her "Wow" info pack, through every house hunting trip, to the very end with closing and her follow-ups after we moved in. You did a great job, in all you did! We cannot say thank you enough for helping us find our perfect home. We love it! You delivered our dream! Thank you so much!.
~ The Irwin Family

---
A & T Miller
Incredible Customer Service earns Heartfelt Gratitude
We won't ever be able to express well enough what we think of the team that Sherri and Sue make . . . They ROCK! We would like to let you know about the incredible service my husband and I have received from them. Throughout the entire process, from the first meeting through the close, Sherri and Sue have been there for us. Their professionalism, knowledge, kindness and patience have seen us through a long and arduous process. They have truly earned high marks and our heartfelt gratitude.
~ The Miller's
---
N & B Stephens
Friendly, Available, Honest and Professional
Thanks to Sherri we were able to sell our home (in Queen Creek mind you) in less than 4 months! She delivered what she promised! Sherri listened to our needs and concerns and was always accessible via email or phone. It was a pleasure to work with Sherri and her partner, Sue, As a team, they showed extreme professionalism while taking care of selling our home and finding us a new one. Friendly, available, honest and professional are the four words that we would use to sum up our home selling and buying experience with Sherri. Her quality of service was outstanding and we would recommend Sherri to our friends and family! Thanks again for everything!
~ The Stephens
---
JPH
Devotion and Pride Every Step of the Way!
Sherrilee, it was a pleasure to work with you. We appreciate the time you took to understand our needs. You demonstrated with professionalism, competence, intelligece, and sensitivity, your ability to meet our needs and get the job done. Even under pressure and working with confidential and sensitive information, you demonstrated your trustworthiness and dependability. You showed your devotion and pride in your work every step of the way.
Thank you. ~ JPH
---
J & J Unger
Great Results, Expert, High Integrity
"Sherrilee was extremely dedicated to helping make our relocation to the Phoenix area as easy as possible. While touring homes, she and her partner were very organized and while one focused on our reactions to each home, the other took detailed notes of both key positives and negatives they noted during the tour. Once we had found our new home, Sherrilee acted as our agent during the inspection and repair process as we were across the country. She was very determined to make sure that all details of the transaction were resolved to our satisfaction." Top Qualities demonstrated: Great Results, Expert, High Integrity
~ The Unger's

---
E Harris
Dynamic, Professional, Patient, Wonderful Experience
I wanted to take a minute and share with you the wonderful experience I had with Sherrilee and her business partner,Sue. I recently purchased a home through them while relocating from California. During the Super Bowl we fell in love with the area and knew we wanted to move there. I came back a few months later, interviewed several realtors and selected the dynamic "S & S" duo to represent me. They were professional right from the start. They held my hand when I was going through the emotions that come with selling and buying and they were patient when I was changing my mind on several occasions. We did it! We bought a great home at a great price and I can't wait to get settled. ...there is only one complaint... with our successful close of escrow I am no longer working with them on a daily basis and I miss them terribly. I have since referred their services to friends who have contacted them and hopefully they too will have the wonderful experience I had. You're lucky to have "S&S" on your team.

~ The Harris Family
---
N. Glaviano
Assertiveness, Efficiency and Troubleshooting . . . fantastic assets!
Sherrilee, you're great! I know these last few weeks haven't been easy, but your attitutde and your assertiveness are fantastc asets! We appreciated your efficiency and the fact that your troubleshooting abilities foresaw potential problems before they occured. Thank you for all you've done!
~ N Glaviano
---
R Mirman
Positive Impact, Professional Attitude!
Sherrilee, we wanted to let you know what a positive impact you had on our relocation decision... As you know there are numerous realtors in the area that we met with, but after visiting with you we knew we had to look no further for the agent that would meet our needs. The final decision was dependent on the way we, as the client, were treated during the search process. You made such a difference in this process. We were so impressed with you. Without saying so, you let us know by your actions that you were going to do whatever it took to make us happy. At the eleventh hour, when we needed to make a change in the contract, you handled it as if it was an everyday event and made us feel comfortable about the change. Your professional attitude speaks well for your company and only reinforces the professional image of your firm. Sherrilee, you are a real asset to your company and, as a result, we have happily recommended you to others.
~ R. Mirman
---
M Cox
Delighted with your efforts!
Sherrilee, thank you for being so supportive. I know how hard you worked to meet our needs and to please our relocating families. We are delighted with your efforts and appreciate all you've done.
~ M. Cox
---
P. Queyrel
Enthusiastic and Positive Approach . . .
...thank you Sherrilee for your enthusiastic and positive approach to whatever needed to be accomplished. Your enthusiam, combined with your easy manner and humor kept the process moving forward. Your friendliness and professionalism in dealing with others thoughout this process was remarkable.
~ P Queyrel
---
Thank You !
Delivering Dreams Today, One HOME at a time.
Our blessings come from helping others, how may I help you?
If you need to sell your present home, if you're looking for a new one, relocating or wanting to purchase investment properties, I'd love the opportunity to work with you. Or, if you know of someone else with a real estate need, please give me a call or send me an e-mail with their name, phone number and e-mail address. I'll follow-up and provide you, your friends and family with the high quality service that you'd appreciate.
The best compliment I can receive is a referral to friends and family. Please let me know if I may be of service in any way.
Thank you for visitng my website.
I hope you will allow me to assist you in "Bringing Your Dreams HOME too! ~Sherri