What's Your Home Worth?

Get a free comparative market analysis of your home's worth sent to you with no obligations.
Facing Foreclosure?
There are countless hardships that can turn home ownership from a joy into a burden. The loss of a job, medical bills, or an unexpected hike in monthly payments can all make a mortgage unaffordable. But ignoring the bills will not make them go away, it will only make things worse.
If you need help, there are approaches that can help, but you may not be familiar with them. One of these is a "short sale." In an approved short sale, the lender agrees to accept less than is owed for the property, and the homeowner is relieved of the debt. A lender may be willing to do this because it spares a lot of hassle and expense involved in executing a foreclosure. And typically, a short sale does far less damage to the homeowner's credit than a foreclosure does.
If you would like to explore the possibility of a short sale for your property, avoid foreclosure, and potentially save your credit rating, please call Sherrilee at 480-452-3606

Please call us today. There is no reason to go at it alone. We can help. We will walk you through the entire process one-step at a time.
A home is not a home because of its room dimensions or the color of the walls. It is about how you feel when you walk through the front door and the way you can instantly envision your life unfolding there.
This is about more than real estate. It is about your life and your dreams.


Delivering Dreams Today, One HOME at a time
Being a REALTOR means more to us than selling homes. It's about people, families, and their hopes and dreams.
this Widget
Different by Design Sherrilee Denton and her team of professionals take a different approach to Real Estate, one that is built on personal service, win-win deals and positive results. We use the latest technologies, market research and business strategies to exceed your expectations. Importantly, we listen and that means we find solutions that are tailored to you.
How may we help? This website is full of information for you whether you are looking to buy or sell. We consult with buyers and sellers to deliver desired results. Using commitment, caring, teamwork and trust to achieve 100% customer satisfaction through professional customer service.

Avoid the heartache of foreclosure. Upside down? Having trouble making payments? Facing Foreclosure? You have options! Let our team of experienced Certified Short Sale Negotiators help you. Don't wait,
Contact us
for a free, no obligation consultation today!
Looking for homes? Search everything the web has to offer, right here! We work extensively to help buyers and sellers meet their real estate goals.
Click here
to begin searching for homes or
contact us
for a personalized home search tailored just for you.

Need expert advice? The Internet is a great place to find information. But it can't provide the in depth local knowledge and personalized service of a local real estate professional or a team of professionals.
Contact us;

we are here to help you with all your real estate needs.
Serving Phoenix, Ahwatukee, Chandler, Gilbert, Mesa, Tempe, Scottsdale, the East Valley and surrounding Maricopa County Arizona Real Estate and Nationally by referrals. The challenges of the real estate industry are getting more complex every day. You need professionals that are on top of the market and prepared to protect your interests and guide you throughout the process. Our services go beyond a one-time sales transaction. It's about relationship based on trust, knowledge, and expertise. Our clients can be assured that we will always go that extra mile to make their experience the best they've ever had when buying or selling a home. Click on one of our services to see what Sherrilee Denton and Keller Williams Realty has to offer you.
We appreciate the opportunity to earn your business and assist you with "Delivering Your Dreams Today, One HOME at a time"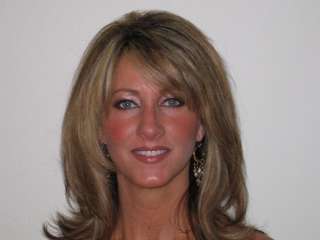 Sherrilee Denton, REALTOR®, RECS, CNE, CSSS
"Delivering Dreams Today, One HOME at a time"
Buying a Home? We look forward to helping you select the home of your dreams by taking time to listen to your needs and desires. When you buy your next home through us we offer our "Love It or Leave It" Guarantee. If you don't love your next home, we will resell it for FREE! Contact Us for details.
Selling a Home? Our real estate expertise and effective marketing programs will give you the exposure and edge you need to sell your home quickly for top dollar. When you sell your home through us you don't have to worry about being locked in! We offer a "Great Escape" clause! If you aren't 110% satisified with our services you can cancel your contract at any time! Contact Us for details.
Relocating? Need area information? Our relocation package will quickly familiarize you with everything the surrounding area & communities have to offer.
Returning Client? We appreciate the opportunity to continue to serve you and hope you take advantage of the valuable resources we provide. Come back to visit often! The greatest compliment we can receive is a referral to friends and family.
Contact Us: Fill out this form if you would like us to contact you regarding your real estate needs.
Delivering Dreams Today, One HOME at a time. ~ Sherrilee
Thanks for
visiting! Please bookmark this site for future reference and consider it as your online source for local real estate information. Return often for the latest property listing updates, news and advice.